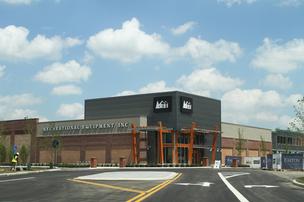 Recreational Equipment
Inc. is expanding its Atlanta presence by adding a store in Alpharetta during spring 2015.
The Seattle-based company's new store will be located at Mansell Crossing at the northwest corner of North Point Parkway and Mansell Road.
The company said the new store will be more than 24,000 square feet.
The stores will offer outdoor gear and apparel for camping, climbing, cycling, fitness, hiking, paddling and travel.
REI is a $2 billion national multichannel retail co-op that has more than five million active members. The company has 135 stores in 33 states.